Jesus and Socrates are alike in two striking ways. Not that we are the first to compare the two. Actually, I am singularly unversed in what other thinkers like Montaigne and Mill, Kierkegaard and Nietzsche had to say about the matter, but I am confident that what I shall say will probably be more enjoyable and accessible to other simple souls like myself who are not quite so inclined for heavy reading in the evenings!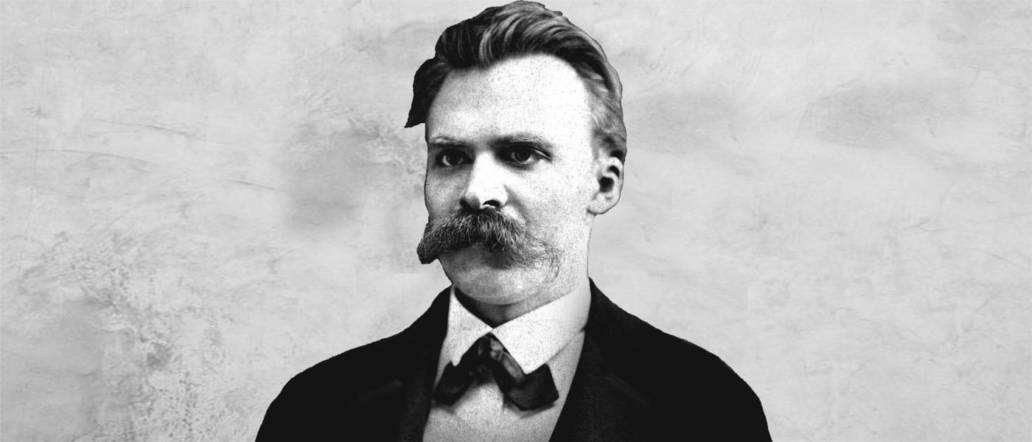 Now before we proceed, let us acknowledge that one of these men was also God.
So perhaps you might object, along Euclidean lines, that one should not make comparisons between things that are of different kinds. One should not compare apples to oranges.
But even my clever students can answer this silly objection – and they would do so with obliging and courteous finesse. And they will undoubtedly use the old scholastic 'qua' technique! The three little letters QUA provide the fledgling debater with 80% of everything he will ever need to escape from difficult positions and answer tricky objections.
For example, when confronted with a situation in which a patient is healed by a doctor, named John, who happens to be a virtuoso on the violin, the patient is able to say 'John healed me not QUA violinist but QUA doctor.'
Similarly, in the case of comparing Socrates to Our Lord and Savior, they will say,
"We do not mean to compare Socrates to Jesus qua God, but rather we mean to compare Socrates to Jesus qua man."  
How was Socrates similar to Jesus as a man? This is our question.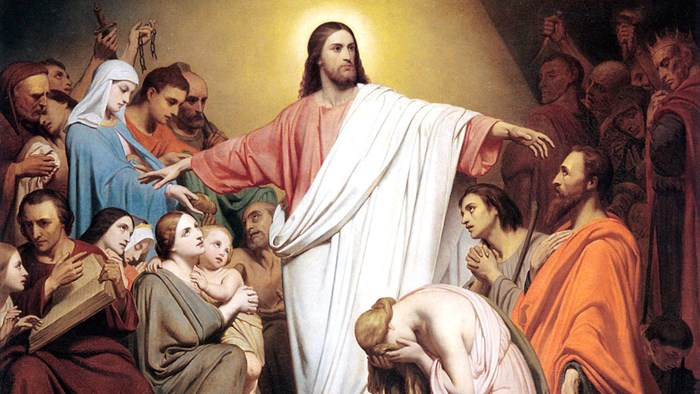 Perhaps many similarities might suggest themselves at once. They were both men. They both had mothers. They each had one nose and two eyes.
But we are not concerned with such obvious comparisons – although let us stipulate that it should be of ENORMOUS interest to all of us that God became man and that he actually condescended to have such a lowly organ of sense as a nose!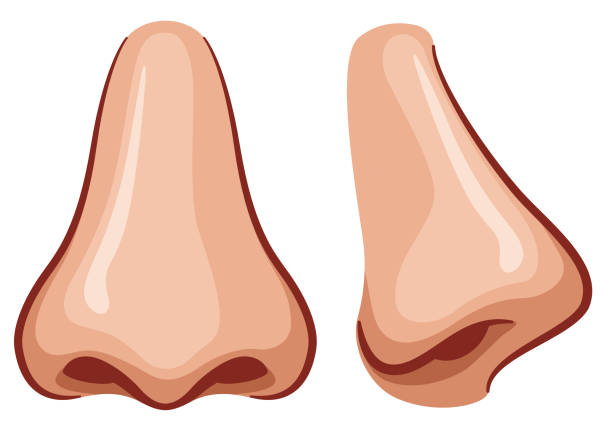 But right now we are more interested in drawing similarities between Socrates and Jesus insofar as each of these men were of paramount significance to western civilization as teachers.
Now, as we have repeatedly pointed out in the pages of this blog, strictly speaking, Jesus alone is the teacher. There is only one teacher. There is only one who has the ability to directly cause the agent intellect to grasp intelligible objects. Jesus is the only one who can directly cause intellectual illumination even without the cooperation of the student. Every other teacher can only act as a remote cause of knowledge insofar as he cooperates with nature- in large part by removing obstacles from a student's mind that prevent him from learning.
So again- strictly speaking, Jesus alone is a teacher whereas Socrates is not. Actually, Socrates appears to be among the first to grasp this very fact. Socrates is famous for going around insisting that he did not have wisdom and was only on a  mission to examine others who claimed they did.
So now that we have stipulated these initial differences between Our Lord and Socrates, are we able to find some striking similarities?
Here are at least two.
The first is that both Socrates and Jesus employed a similar method in their teaching.
They both employed the method of asking questions in order to show others that they did not have the wisdom they claimed to have.
This is what makes reading the Platonic Dialogues so enjoyable. We ask ourselves, 'how is Socrates going to show so-and-so that so-and-so doesn't really know what so-and-so claims to know?'
Embarrassing his interlocutors was never the primary aim of Socrates. His primary aim was, rather, to help others to examine their own opinions with the view of ascertaining whether all of their thoughts held consistently together. Or did their opinions actually contradict one another? The underlying assumption is, of course, that truth is the sort of thing that hangs together. One thing cannot be true while contradicting another thing that is true.  The kind of discussion that Socrates pioneered is what we call 'the examination conversation.' It is a conversation in which a person seeks out the coherency of his own ideas.
The danger, of course, with this method is that it is apt to shine a bright light on the fallacies and inconsistencies in a person's thought. And should one happen to be the person whose thoughts are under scrutiny, then it can be painful to be brought to the realization that one's thoughts- especially if they are long and firmly held convictions- are nothing more than idle and empty wind-bags! Instead of gratitude and joy at having one's thoughts examined and found wanting, feelings of shame, and anger and perhaps even bitter hatred might arise against the unlucky one who examines us.
Take this delightful passage from Plato's Republic. Socrates has just 'finished off' the ideas of the brash Thrasymachus who maintained that injustice is more advantageous than justice. He maintained that the unjust man is more likely to be happy and successful than the just man. But through his examination, Socrates compelled Thrasymachus to admit that the unjust man is really on the side of evil and ignorance.
When we had got to this point in the argument, and every one saw that the definition of justice had been completely upset, Thrasymachus, instead of replying to me, said: Tell me, Socrates, have you got a nurse?

Why do you ask such a question, I said, when you ought rather to be answering?

Because she leaves you to snivel, and never wipes your nose:
Clearly, Thrasymachus did not enjoy being 'shown up' for his false notions. He should have been thankful to Socrates for helping him because as long as we refuse to examine our ideas, none of us can obtain wisdom.
Jesus employed this same method in speaking to the chief priests and Pharisees.
And the Pharisees being gathered together, Jesus asked them, saying: What think you of Christ? whose son is he? They say to him: David's. He saith to them: How then doth David in spirit call him Lord, saying: The Lord said to my Lord, Sit on my right hand, until I make thy enemies thy footstool?  If David then call him Lord, how is he his son?

And no man was able to answer him a word; neither durst any man from that day forth ask him any more questions.
One can infer at least two things about the use of this method of teaching that both Jesus and Socrates employed. The first thing is that it is an extremely effective method since Jesus and Socrates both used it. The second is that this method of teaching is quite dangerous. Given that the two chief exemplars of this method (aka the 'Socratic method') were both executed unjustly through the malignancy of the individuals that they examined, I think it is safe to say that effective teaching does have its perils.
Let us turn to a second striking similarity between Socrates and Jesus with respect to their teaching.
Neither Socrates nor Jesus appear to have written any books, articles, blog posts, or engaged in any medium that employs the written word.
They both displayed an exceptional preference for the spoken word as the single medium for their teaching. 
Neither Jesus nor Socrates was an author.
True, Jesus did write something in the sand that scared off a number of people. But the fact that he wrote in the sand is sort of an interesting thing in itself. He did not intend his writing to be preserved.
If Jesus is the greatest teacher, then certainly he used the most effective method for teaching. But Jesus taught through the spoken word rather than the written word. Therefore it would appear that the spoken word is the most perfect method of teaching.
Certainly, we are thankful for the written word. Where would we be without the works of Aristotle and Aquinas? But Socrates and Jesus were men of the spoken word. The written word is, after all, merely a sign of the spoken word. The written word is a derivative word. The written word is only a word in a secondary sense.
Fortunately for the rest of us, Socrates' words were chronicled brilliantly by his student Plato and Our Lord's words recorded by no less than four evangelists through the inspiration of the Holy Spirit. Nonetheless, I still take it as a sign of their single-minded devotion to teaching and always expressing the truth in its fullest degree that neither Jesus nor Socrates bothered to write anything down themselves.
We are certainly not the first to compare Socrates to Jesus. Socrates lived a life motivated by a single-hearted love of truth for its own sake. He lived a life consumed with the love of wisdom. " We are shaped and fashioned by what we love," says Goethe. No wonder then that so many have found similarities between Socrates and the one who was the very fulfillment of his search.