As a liturgical musician I can't help wondering to what extent the insipid and vapid music prevalent in our churches has contributed to the present crisis.
That there is more than a mere coincidental connection between the squishy feel-good liturgical music and the lax and casual atmosphere in our churches is clear to me- especially when I reflect upon what the great Philosopher Socrates had to say about the power of music.
musical training is a more potent instrument than any other, because rhythm and harmony find their way into the inward places of the soul, on which they mightily fasten, imparting grace, and making the soul of him who is rightly educated noble, or of him who is ill-educated ignoble.
It was a common saying among the Greeks that,
Like produces like
Does wimpy music produce wimpy character? Does squishy liturgical music produce squishy feelings and squishy prayer?
Much has been written about the scourge of contemporary liturgical music. Much has been said already about how the Churches' treasury of sacred music has simply been abandoned; Gregorian chant and the sacred polyphony handed down for centuries was jettisoned and replaced with music remarkably 'soft' and sentimental by contrast. I think thoughtful people may now have legitimate suspicions that the prevalent music in our churches is not wholly unconnected with the present onslaught of scandal that is rocking the Church from top to bottom.
Or at least we might suspect that the current music in our churches is something of a fitting soundtrack to the crisis.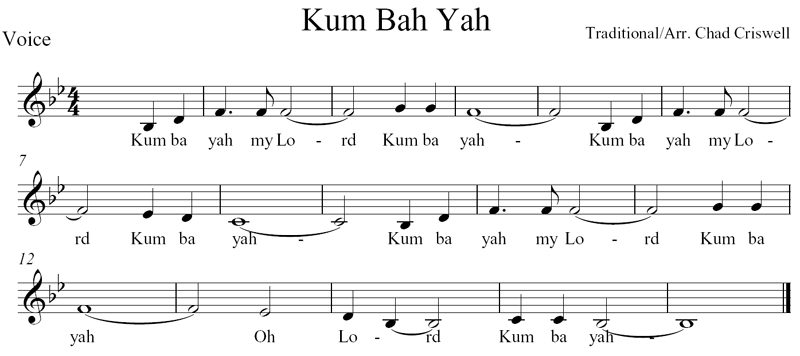 Now, as a liturgical musician, I might hold a somewhat exaggerated view about the importance of music. Nonetheless, shouldn't we all be eager to find the causes that brought us to where we are? Undoubtedly, the causes are manifold.
Although it is tempting to explain every problem by a single cause, we might heed the warning of the ancient philosopher Empedocles
when he was critical of those in his own day who attempted to explain the natural world in terms of one cause, saying,
For narrow are the means spread throughout the limbs and many are the miseries that burst in and blunt the thoughts. And having seen only a small part of life during their lives… they boast of having found the whole.
Having grasped one part of life we tend to think that perhaps we have grasped the whole.
And so, I will not claim that the sexual scandals in the Catholic church were caused solely by the vacuous and insipid church music that we have all been subjected to over the last fifty or so years. We have not just been subjected to this music, but we have been saturated and immersed in it. It fills our ears and imaginations and is seemingly inescapable. The sheer habituation to this music can't help but to have affected and even shaped our affections and tastes as much as we try to resist. We find ourselves inadvertently humming it!
It would be a serious mistake to ignore liturgical music as a contributing cause to the scandal.
After all, as soon as the dust settles and justice is carried out, as soon as restitution is made, as soon as light expels the darkness and truth prevails…as soon as all this has happened, then we are surely going to make certain that it never happens again to whatever extent possible.
In this way, I suppose, we will make use of the saying (despite its dubious pedigree) "never let a good crisis go to waste," difficult as it is to see anything good in the current crisis.
And so let's gather our thoughts on the matter and reflect on the various causes, great and small, that have possibly contributed to what some are calling the "greatest crisis" to date in the American Church.  Our (non exhaustive) list of contributing causes will include things like,
The sexual revolution and breakdown of decency in our society especially during the later half of the twentieth century.
The wholesale abandonment by Catholic colleges and universities of authentic Catholic education and Catholic identity as became manifest in the Land O' lakes Conference
Lack of oversight by seminary admissions directors and vocation masters that allowed a homosexual subculture to thrive in seminaries.
The loss of faith and belief in the real presence of Jesus in the Blessed Sacrament by seemingly even those in the church's hierarchy.
The resistance to and rejection of Pope Paul VI's encyclical Humanae Vitae
The liturgical confusion and collapse of monastic orders that ensued after the Second Vatican Council.
The psychological toll of the abortion and contraceptive culture.
The stepped- up attack on the priesthood by the devil.
The world and the flesh.
But somewhere on this list – and let it not be last- we ought to place as a serious and real cause of the sexual crisis in the church the insipid, trite, uninspired and tedious music that has been forced on Catholics from coast to coast.
If the causes for the sexual scandal in the church that I have listed are more important, and if there are others that I have missed that are even more significant, at least I can say that the liturgical music that we have all been subjected to for most of our lives has provided the perfect atmosphere for the scandal- music that is all at once self-centered and ego-centric, saccharine,  narcissistic, enervating, banal and silly.
From Here I am Lord to Let There be Peace on Earth, from Eagles Wings to Fly Like a Bird, from Be Not Afraid to Sing a New Song, the music in our churches is universally destructive (for the top ten worst songs see here).
Now I know what you are thinking. You are thinking,
Hey wait a second, I kinda like some of these songs.
I know, I know. So do I. But this should not surprise any of us. We have already stipulated that music is inexorably powerful in its influence. The sheer repetition and enforced familiarity with it is irresistible to the ordinary ear. That's the whole point that Homer was making to us (nearly three thousand years ago!) in his description of the irresistible singing of the Sirens. All of Odysseus' men would have perished had they not plugged their ears with beeswax.  Odysseus himself was only able to withstand it because his men tied him to the mast.
In other words, as sad as it is, and I hate to say it, we are all guilty of contributing to the present crisis in so far as we have failed to plug our ears against the insipid liturgical music of our day.  I am reminded of the wit who changed Captain Oliver Hazard Perry's famous line, "We have met the enemy and they are ours!" to "We have met the enemy and he is us!"
Because we ourselves truly are contributing to the sexual crisis in the Catholic church by our inactivity and cooperation with the background music of this crisis.
Oh, c'mon!
you say,
That is ridiculous!
You only say that because you did not take Plato seriously in his Republic, whereas I did!
In other words, music has a tremendous impact on the soul.
Now imagine for moment a typical Catholic congregation who attend a typical mainstream Catholic parish Sunday after Sunday. Does the liturgical music that they hear week in and week out have an impact on their souls?
The answer is obvious.